Licensing Songs Academy
Join a community of songwriters & composers that are learning how to write & license music for Film & TV. Learn how to open up this new income stream for your music!
Enroll now
Current Offerings:

ALL COURSES 50% OFF, Use Code HALFOFF2023 at check out
At Licensing Songs Academy, Michelle is committed to teaching her students every aspect of music licensing.
For the last few years, Michelle has been building a community of songwriters that helps to support each other through the music licensing journey. Her students have a BLAST learning about licensing and creating new music! In addition to the basics of licensing music, students also learn about goal setting, how to be a professional, and learn how to fight fears through actionable steps. Michelle also motivates her students. helps them focus and grow in their musical journey! Join Licensing Songs Academy today!

"I am so glad I took Michelle Lockey's Course! I learned how to write a Universal Lyric, and how to create a Broadcast Quality song. She answered my questions about contracts and the music business side. She is very real and honest, she gives feedback on music and everyone is encouraging, this course is positive, motivation and incredible. The homework is helpful and motivating and I miss it! She challenged me to write and do the work! I think you should take the course! You are gonna love it!"
-Kim Krenik https://www.kimkrenik.com/
Kim got a music Placement in: Marvel's Agents of Shield!! Congrats Kim!
"Michelle's course is full of practical information and advice for songwriters looking to break into the world of sync licensing. She covers everything from song construction to pitching with the current music licensing market firmly in mind. Michelle herself is engaging and supportive, and always willing to lend an ear or a hand. I thoroughly recommend her course!" -Anonymous from course survey
"It has helped me write in a more focused way. I also have a long term goal which I didn't have prior to the course. I used to just feel overwhelmed and like I should give up b/c I didn't know enough and didn't know where to get the info I needed." -Anonymous from course survey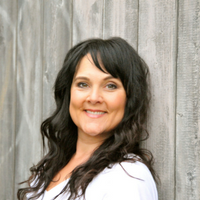 "Michelle Lockey's Fall Licensing Boot Camp is one of the best investments I have made in my music licensing career to date. I am by no means new to the business. I have been a professional songwriter, performer, and singer for many years. More recently, I have ventured into the world of TV and Film licensing. The world of TV/Film licensing can seem mysterious and overwhelming at first, to say the least, and in my experience, pretty difficult to find true answers in a business that can harbor companies looking to make a buck off artists trying to make it. After meeting Michelle through connections made through TAXI (another honest company), I decided to take Michelle's class. I was hoping to find a few more answers about licensing, and was happily blown away with the straightforward facts that began to be laid out for us as students. Michelle, delivers from start to finish, how the process of getting placements works. There is weekly homework to get you gearing your music and process toward what Music Supervisors are really looking for. The course also covers the business process of how to get your great music into the right hands. Make no mistake, it's no magic wand Michelle is waving, but tangible work that can be done to get to where you want to be. At the end of the course, a piece that I created with my new tools from Michelle's class was accepted into a highly regarded Boutique Music Library. This class is worth every minute and penny."
- Kristin Chambers, Nubble Road Music and Publishing LLC www.kristinchambers.com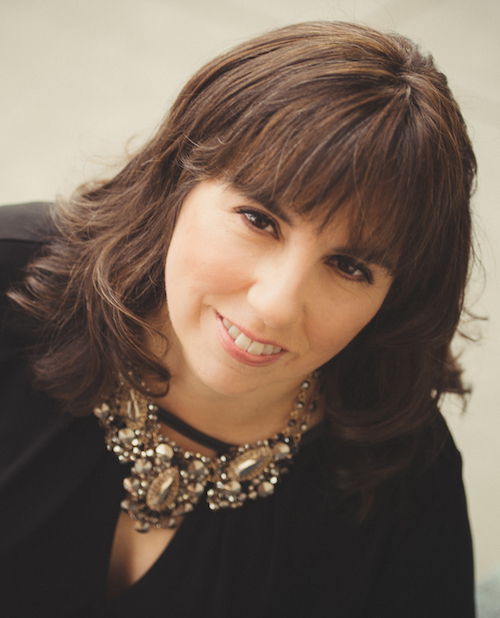 Michelle Lockey's licensing course is a great investment if you want to learn the ins and outs of this business. What I like is her breadth of knowledge; she can coach students in various genres how to make their music as licensable as possible. So for me, primarily an instrumental jazz composer, she was able to provide meaningful, concrete, actionable tips on where to pitch and specific tweaks in my compositions to make them the types of things libraries and supervisors are looking for. Some other courses emphasize needing to create the "sound of the moment" – but I have no interest in writing ukulele tunes with whistles, foot stomps, and hand claps, for example, LOL ... Michelle meets you where you are. And she has been proven right, that there is a market for my kind of music, because I have been accepted to one library already. I am only getting started, but Michelle's course has given me a reference I can use going forward.
Also, not to be overlooked is the personal attention Michelle gives her students. She is very accessible in her private groups through video chats and posts, and always has practical, actionable advice to impart. She fosters an atmosphere in the group that is much like her teaching style: encouraging, non-judgmental, but tells you what you need to hear to progress. She also includes very helpful mindset exercises in this training, so you can align what you're learning to your values. Highly recommended!

"I took Michelle's course completely on an impulse after hearing her do a short workshop for Women of Substance radio. I hit click and the rest is history. I absolutely loved the 9 week course titled Writing & Licensing Music for Film and TV. Not only was the material so relevant and full of great tools for the songwriter, but Michelle was honest and practical with everything she taught. From how to write a universal lyric to contracts and metadata, the information was priceless! She also invited other industry professionals to speak with us and they were fabulous too! Thank you so much Michelle for taking the mystery out of writing for film and TV!!"
-Helga Kaefer www.helga.us.com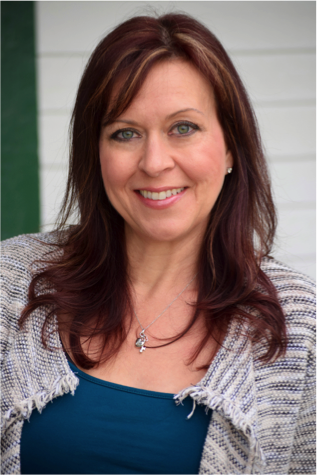 About Michelle Lockey
Michelle is a multi-award winning singer-songwriter from Maryland. Michelle began the academy in 2015 after many people started asking her how she gets her music licensed. She had two in person workshops, then launched her on-line school in the Winter of 2015-2016. Since then the Academy has had over 100 students take her courses!
Michelle is well respected in the industry of composing music for Film & TV. Her long placement list includes the theme song for Gear Heads, music in Good Girls Revolt (Amazon Prime Video), young Sheldon First Look Trailer, Reign, The Path (Hulu Original), ABC Family's The Fosters, USA's Benched, Longmire, CBS Inside the PGA, The CW Fall Promo and much more.

Her fourth CD, More to Life, was released in 2014 and she has six single releases including two singles released by Black Toast Records. Michelle has worked on duo projects with Canadian artist, Nathan Nasby, for their Blu Cedar Project, California artist, Ethan Okamura, for their Cloud Anthem Project, Cincinnati artist, Paul Otten, for their Tinfeathers project and Spain artist, Paul Cufflin. The duos bring a new level of music and artistry to her career. She performs at venues such as Bethesda Blues and Jazz Club, Signature Theatre, and in concert series such as Focus Music and Stone Room Concerts, as well as festivals like Main Street Music Fest and First Saturdays.

Michelle gives back to the community by holding workshops to help others license their music and she also holds workshops for women to help them face their fears, find their self-worth, passions and achieve their dreams.
Read more about Michelle at www.michellelockey.com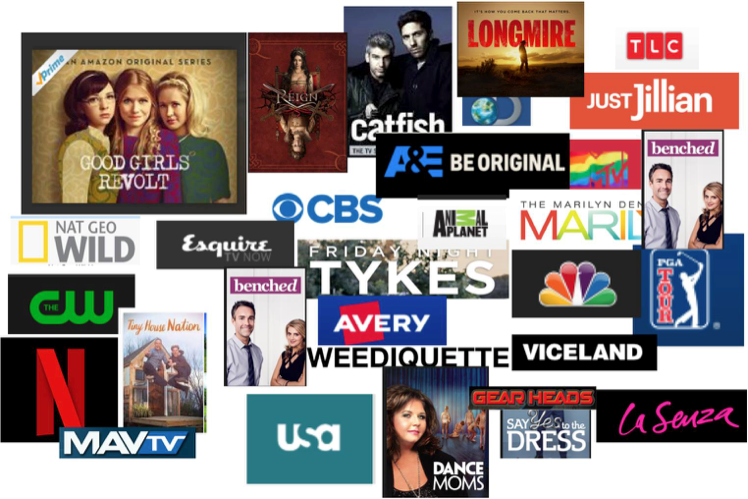 Licensing Songs Academy
Join a community of songwriters & composers that are learning how to write & license music for Film & TV. Learn how to open up this new income stream for your music!
Enroll now
"Michelle's courses have motivated me, and given me goals and new hopes and dreams to strive toward." -Anonymous from course survey


"Michelle has opened up my limited view of the music business to a whole other level. Now I'm pitching and building a great catalog comprised mostly of cues. I never thought cues would be a part of my agenda but it is and I'm very grateful for a new view!"
- Kimberly Yarson


"Michelle is so dedicated to her students, giving so many tools and resources as well as tons of opportunities to grow and be challenged."
-Lisa Sniderman (aka Aoede) www.aoedemuse.com/
Licensing Songs Academy
Join a community of songwriters & composers that are learning how to write & license music for Film & TV. Learn how to open up this new income stream for your music!
Enroll now