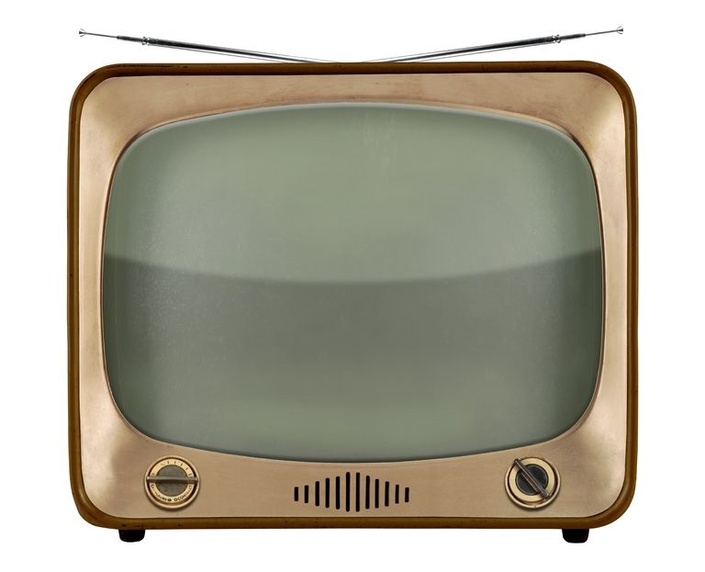 Music Licensing Overview (How to Make Money Licensing Music)
A one hour overview of music licensing and how to make money licensing music
Enroll in Course
This awesome overview is jam-packed with info you need to know to understand music licensing. I will discuss music licensing from crafting your song all the way to getting it licensed with the business side rolled in. It is designed for those who want to have a basic understand of music licensing.
The key elements you MUST include in your songs to attract music licensing deals.
The themes and styles that catch the ear of music supervisors.
Where to find music licensing opportunities and how to successfully pitch your music.
How to appropriately contact and network with Music Publishers & Music Supervisors.
Breakdown of the fees and royalties you will earn from music licensing.
A comprehensive look at the multitude of income streams that can be accessed through music licensing.
How to make sure your music is broadcast quality.
Modules Include:
1. What is music licensing

2. Crafting songs to listings
3. Universal Lyrics
4. Broadcast Quality and Making Cues
5. Studying TV shows
6. Royalties
7. Pitching your music
8. Types of Deals
9. Summary: Building and Income
10. Q & A 1
11. Q & A 2
12. References & Resources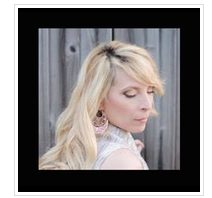 If you are considering getting your music into movies TV and film you need to take Michelle Lockey's course.I have been in the music industry for over 25 years. I have done many things, but nothing compared to the information I learned from Michele. NOTHING!! Every aspect of the industry is covered.

All your questions are answered and you get to know one of the nicest people in the industry who cares about your success. There is no place and no one anywhere that will provide the depth of information she gives. So do yourself a favor and take this class, I promise you will be thrilled you did! You can contact me if you want to hear it from me [email protected]" "I am happy to rave about this because it changed my life and I am eternally grateful to Michelle for being so amazing, wonderful, helpful, and smart! Do it!" -
April Kelly www.aprilkellymusic.com

I took Michelle's course completely on an impulse after hearing her do a short workshop for Women of Substance radio. I hit click and the rest is history. I absolutely loved the 9 week course titled Writing & Licensing Music for Film and TV. Not only was the material so relevant and full of great tools for the songwriter, but Michelle was honest and practical with everything she taught. From how to write a universal lyric to contracts and metadata, the information was priceless! She also invited other industry professionals to speak with us and they were fabulous too! Thank you so much Michelle for taking the mystery out of writing for film and TV!!
-Helga Kaefer www.helga.us.com

Michelle Lockey is a gifted teacher who sincerely cares about getting her students to reach their goals. She is organized and offers many tools to help songwriters, with engaging and practical material and lessons. I highly recommend this class to anyone who wants to learn how to get their music placed in film and tv. -Kim Krenik www.kimkrenik.com

Michelle is so dedicated to her students, giving so many tools and resources as well as tons of opportunities to grow and be challenged.
-Lisa Sniderman (aka Aoede) https://www.aoedemuse.com/
Your Instructor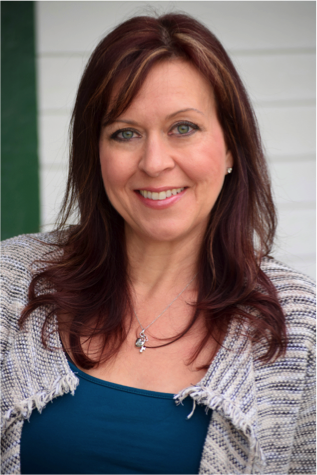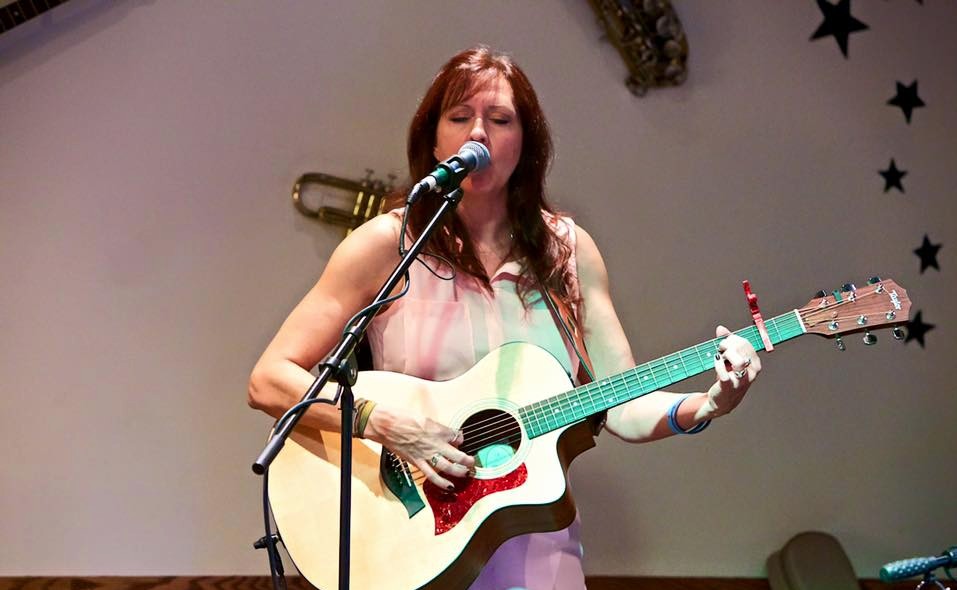 Hi, I'm Michelle! I am a Biologist/Trainer turned Singer/Songwriter/Composer for Film & TV, Blogger and Workshop creator! I created Licensing Songs Academy to help you to understand the world of Music Licensing and equip you with the information you need to write and license songs for Film & TV! It took me many years to learn the ins and outs of music licensing so I am here to shorten your learning curve! I also want to help you navigate obstacles and gain self worth!
In 2009 Michelle joined Taxi Music and learned about the world of songwriting and songwriting for Film & TV. A whole new world opened up for her. She also realized that she needed to deal with her self-esteem issues. "It was really shutting me down". And deal with it she did! Michelle feels like nothing can stop her now. She has gone on to release 6 albums and many singles, two of which were released by Black Toast Records! Her high profile TV placements continue to rack up. Here are just a few of her prime placements.

Michelle has also taught workshops at various songwriting group meetings as well as for the following institutions:

Michelle likes to give back, and using her training knowledge, her music experience as well as her personal experiences, She has created Licensing Songs Academy. Students in the Academy support each other through the music licensing journey. "I feel like my passion has met my purpose and I really feel great about it! I also believe that we all can achieve our dreams and find our purpose. Sometimes we have to deal with our demons first." Read More at www.michellelockey.com
Frequently Asked Questions
When does the course start and finish?
The course starts now and never ends! It is a completely self-paced online course - you decide when you start and when you finish.
How long do I have access to the course?
How does lifetime access sound? After enrolling, you have unlimited access to this course for as long as you like - across any and all devices you own.
What if I am unhappy with the course?
We would never want you to be unhappy! If you are unsatisfied with your purchase, contact us in the first 30 days and we will give you a full refund.
What is Licensing Songs Academy?
At Licensing Songs Academy, I am committed to teach my students every aspect of music licensing. I am building a community of songwriters that helps to support each other through the music licensing journey. My students have a BLAST learning about licensing and creating new music! I also teach goal setting, how to fight fears and motivate my students to focus, & grow in their musical journey.
How do I sign up for a course?
There are a couple different ways. 1.Sign up for michellelockeycourse.teachable.com, click on the course you want to take, enter payment information and checkout. The course will appear on the courses home page. 2. Use a coupon code link to sign up directly for a course. Coupon codes are offered by Licensing Songs Academy on a regular basis. Check www.licensingsongs.michellelockey.com for current specials.
Do you offer payment plans?
Yes, on some courses I do offer payment plans. Check the course sales page for more information.
How do I access the courses?
Through http://michellelockeycourses.teachable.com/, login in the upper right corner and then you will see all the courses for which you are registered. Click on the icon for each course to access individual courses.
How do I see my progress through a course?
Click on the course icon to access a course. The screen will open with the modules on the main page. Click Start Next Lecture. After viewing the lecture, in the upper right corner click "Complete and Continue." Then a progress percentage will start to show as you complete the courses. You can also move to different modules by clicking in the left hand curriculum menu.
How do I download material?
Some Material is made downloadable by the instructor. There will be a link directly below the "in course view" of the material. Click the link to download the material.
Where do I post my homework?
Post answers in the private facebook groups to get peer reviews and comments Email the homework to
[email protected]
Note that Michelle is very busy and it may take some time for her to get back to you.
If a video or document is not displaying correctly, who do I contact?
What is your refund policy?
See the Terms and Conditions http://michellelockeycourses.teachable.com/p/terms
Will my information be shared?
No, See the privacy policy http://michellelockeycourses.teachable.com/p/privacy
How can I update my payment information?
Log into your account, go to the upper right and click on the gray emoticon. Click Add/change credit card.
When and where do live online meetings occur?
The meeting schedule varies by course. Check the course curriculum for information regarding meeting times and locations. I use zoom.us. In the actual course is a description of how to access zoom and the links to join the live webinar. Zoom FAQ https://support.zoom.us/hc/en-us/categories/200101697-Getting-Started
When do we meet?
The schedule varies by course. Check the course curriculum for information regarding meeting times and locations.
How do I access Q & A sessions?
Q & A Sessions are generally held in the course private facebook group. Licensing Songs will send you an email with date/times and location of Q & A sessions.
I haven't been getting emails from you. What do I do?
Check your spam folder, course emails come from
[email protected]
Check your Teachable account to make sure your email is correct.
I qualified for a Fast Action Bonus Consultation, how do I schedule that?
Licensing Songs Academy will contact you with information on how to schedule your consultation bonus.
I signed up for a bundle package, where are my extra courses?
Log into the course site: http://michellelockeycourses.teachable.com/ All your eligible courses will be listed on the home page
How long will it take for you to respond to my questions about the course contents?
Typically, response time is 48-72 hours, although this may vary depending on how busy Michelle is.
I got a failed payment notification and I updated my credit card. When will I be billed?
The course site automatically tries to bill again on day 3, 5 and 15. If your payments fail after the last attempt, you will be removed from the course